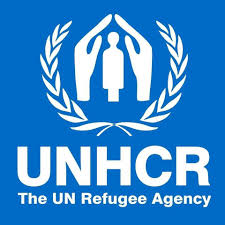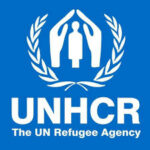 UNHCR
Descriptif du poste
Fonctions et qualifications
Adjoint au responsable financier
Cadre organisationnel et relations de travail
L'administrateur adjoint des finances fournit un soutien technique pour le traitement des transactions financières et surveille la conformité avec le HCR et le Règlement financier de l'ONU et
Des règles.
Dans les opérations qui n'ont pas d'agent de contrôle de projet au niveau national ou multi-pays, l'assistant financier
L'agent doit également exercer des responsabilités de surveillance en ce qui concerne l'exécution des projets.
Le titulaire supervise directement le personnel des services généraux.
Tous les membres du personnel de l'UNHCR sont tenus de s'acquitter de leurs tâches conformément à leur travail… afficher plus
Détails du poste
Emploi
Temps plein
Secteur
Gestion des associations et fondations, Administration publique, Services financiers
Activer une alerte emploi pour des postes similaires
Chargé des Finances, Abidjan, Côte d'Ivoire
Fourchette de salaires indisponible
Les informations sur la rémunération ne sont pas disbonibles pour le moment.
Duties and Qualifications

Assistant Finance Officer

Organizational Setting and Work Relationships
The Assistant Finance Officer provides technical support with the processing of financial transactions, and monitors compliance with UNHCR and UN Financial Regulations and Rules.

In operations that do not have a Project Control Officer at Country or Multi-Country level the Assistant Finance Officer must also perform oversight responsibilities with regard to the execution of projects.

The incumbent directly supervises general service staff.

All UNHCR staff members are accountable to perform their duties as reflected in their job description. They do so within their delegated authorities, in line with the regulatory framework of UNHCR which includes the UN Charter, UN Staff Regulations and Rules, UNHCR Policies and Administrative Instructions as well as relevant accountability frameworks. In addition, staff members are required to discharge their responsibilities in a manner consistent with the core, functional, cross-functional and managerial competencies and UNHCR¿s core values of professionalism, integrity and respect for diversity.

Duties
– Contribute to the assessment of budgetary needs for administrative budgets (ABOD); monitor and control ABOD expenditure in the office.
– Analyze, evaluate and control disbursements/receipts, as well as expenditure variances against approved budgets.
– Review vouchers, including ABOD and project disbursements.
– Propose monthly cash requirements for the office, and ensure adequate and timely replenishments of funds;
– Contribute to the preparation and processing of monthly accounts.
– Provide financial status reports to supervisors.
– Analyze and evaluate financial reports within the area of responsibility on a regular basis.
– Maintain relationships with local bank at the transactional level.
– Ensure that payments are effectuated by the monthly deadline.
– Ensure that monthly accounts are correct and approved, and ensure timely monthly bank reconciliations, including open items, review and clearance of unwanted requisitions and PO balances.
– Conduct regular checks of petty cash and cash accounts.
– Verify that all financial transactions are correct and in accordance with UNHCR rules and procedures.
– Prepare office-level financial expenditure reports submitted to the Regional Bureau or Headquarters.
– Approve vouchers, including ABOD and project disbursements.
– Perform other related duties as required.

Minimum Qualifications

Years of Experience / Degree Level
For P1/NOA – 1 year relevant experience with Undergraduate degree; or no experience with Graduate degree; or no experience with Doctorate degree

Field(s) of Education
Accounting; Finance; Public Administratin
Business Administration; Economics; or other relevant field.
(Field(s) of Education marked with an asterisk* are essential)

Certificates and/or Licenses
Internal Auditor (CIA) Certified Public Accountant (CPA)
(Certificates and Licenses marked with an asterisk* are essential)

Relevant Job Experience
Essential
Excellent computer skills, in particular in MS Office applications. Excellent communication skills.

Desirable
Working experience of at least one year in an intergovernmental organization (United Nations or similar). Good knowledge of United Nations financial rules and procedures. Good understanding of accrual accounting (such as IPSAS or IFRS). Working experience with PeopleSoft/Oracle Financial modules.

Functional Skills
*FI-Finance – Accounting
FI-Finance – Accrual accounting (IPSAS/IFRS)
*IT-Computer Literacy
*FI-Finance
*IT-MS Office Applications
FI-PeopleSoft Financial Management
UN-UN/UNHCR Financial Rules and Regulations and Procedures
EX-Experience in intergovernmental organization (UN or similar)
(Functional Skills marked with an asterisk* are essential)

Language Requirements
For International Professional and Field Service jobs: Knowledge of English and UN working language of the duty station if not English.
For National Professional jobs: Knowledge of English and UN working language of the duty station if not English and local language.
For General Service jobs: Knowledge of English and/or UN working language of the duty station if not English.

All UNHCR workforce members must individually and collectively, including in particular when supervising others, contribute towards a working environment where each person feels safe, and empowered to perform their duties by demonstrating no tolerance for sexism, gender inequality, discrimination, abuse of power, harassment including sexual harassment, and sexual exploitation and abuse. As individual workforce members and as managers, all must be proactive in preventing inappropriate conduct, support ongoing dialogue on these matters and take these issues seriously by speaking up and seeking guidance and support from relevant UNHCR resources, as well as, when required/appropriate, report, for corrective action to be taken, whilst considering a victim-centered-approach.

This is a Standard Job Description for all UNHCR jobs with this job title and grade level. The Operational Context may contain additional essential and/or desirable qualifications relating to the specific operation and/or position. Any such requirements are incorporated by reference in this Job Description and will be considered for the screening, shortlisting and selection of candidates.
Publicités